The Caribe Resort offers a luxurious stay on the back bays of Orange Beach. Enjoy the view and all the amenities of this resort in Caribe B603, a three bedroom, three-bathroom condo located on the 6th floor.
And Amenities
This spacious condo has it all: a fully equipped kitchen, comfortable seating and three cozy bedrooms. But, most people are drawn to what you can do outside the condo. These amenities include a three-tier pool with water slides, hot tubs, a lazy river, a private beach cart service, a 5-Star restaurant, a putting green and boat slips!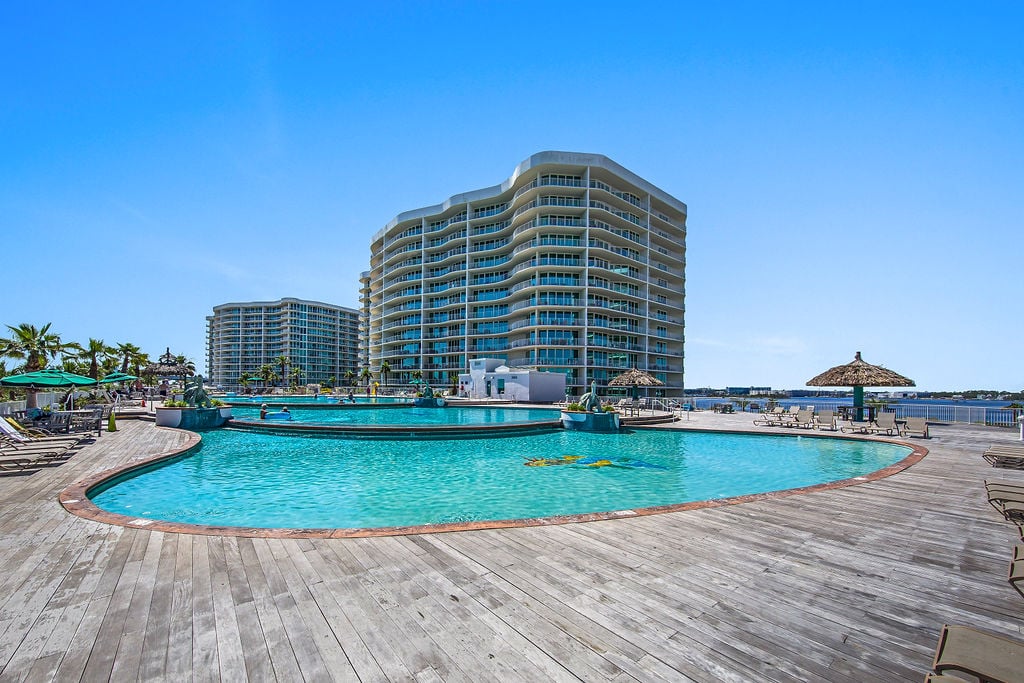 Everything You Need to Relax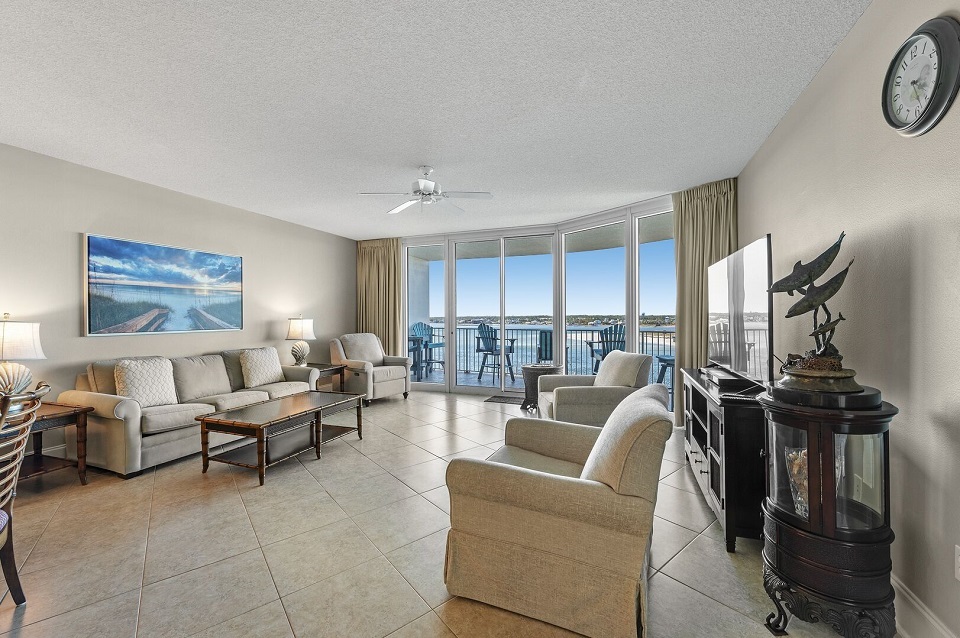 And, you absolutely cannot go wrong with this condo. Enjoy granite countertops, stainless steel appliances, a wet bar, dining for 6 at the table and 4 at the breakfast bar. The living room has all you need to relax, plus a sleeper sofa and a view of the water. We highly recommend a daily ritual of watching the sunset from the balcony! Instagram worthy! 
The master bedroom has a king bed, a full bath and a walk-in shower and tub. The first guest room has a queen size bed. And the second guest room has two twin beds. Both of these rooms have their own en-suite bathrooms. 
Highly Recommended by Guests
Our vacation guests always have great things to say about staying at Caribe; Andrew sent us this back in April:
This visit was easy from check in to check out. The condo was perfectly clean on arrival. The kitchen was spacious and with up-to-date appliances, perfect for cooking for our group. The pools were convenient to get to with all of our pool stuff. The view was the best part. We sat on the larger patio most of the time.
Book Direct and Save at Caribe B603
Ready to book your stay at Caribe B603 in Orange Beach? Or just want to see more photos of this amazing vacation rental? Check out this link to our website and be sure to book direct!