Search Vacation Rentals in Downtown Pensacola
Book Your Vacation Stay Today
Downtown Pensacola is waiting for you! Book your stay today at one of our amazing vacation rentals. Our resorts and condo vacation rentals feature private balconies, easy access to the beach, indoor/outdoor swimming pools, full kitchens and more! Enjoy beautiful beaches and many other activities!
Visit Downtown Pensacola
When visiting Pensacola, there are many activities and attractions you can enjoy. You may have heard of Pensacola's better-known attractions like The U.S. Navy Blue Angels, Joe Patti's Seafood Market, and the Pensacola Blue Wahoos minor league baseball team. Of course, the beaches are nearby! But there are many other attractions for you to enjoy, especially in downtown Pensacola!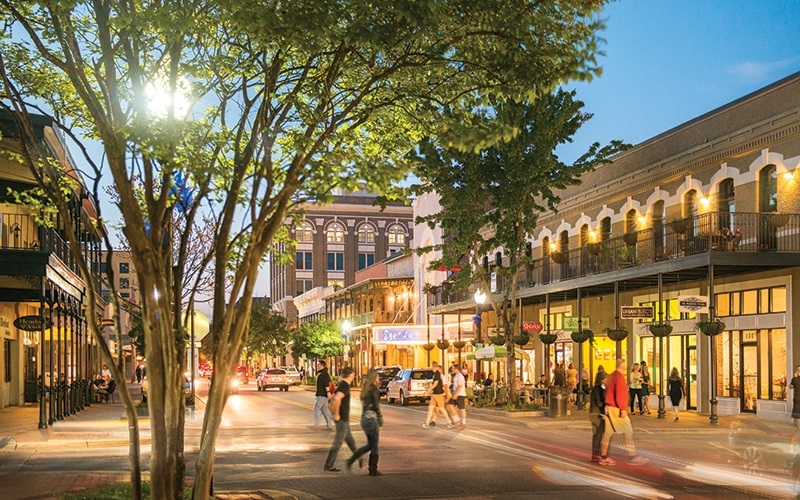 Unique Places to Visit
Historic Pensacola Village: Explore the Historic Pensacola Village, a collection of beautifully restored buildings dating back to the 18th and 19th centuries. It offers a glimpse into the city's rich history and includes museums, historic homes, and exhibits.
Pensacola Museum of Art: Visit the Pensacola Museum of Art, which features a diverse collection of contemporary art exhibits. It also hosts rotating exhibitions and offers educational programs and events.
Palafox Market: If you're visiting on a Saturday morning, don't miss the Palafox Market. It's a vibrant farmers market with a wide variety of local produce, artisanal products, crafts, and live entertainment.
Seville Square: Take a leisurely stroll through Seville Square, a charming park surrounded by historic buildings. It's a great place to relax, have a picnic, or catch one of the many events that take place there throughout the year.
Book Direct & Save Money
Enjoy a Hassle-Free Vacation in Pensacola
For smart vacationers, the key to saving money and avoiding unnecessary fees is to book directly with the vacation management company, either online or by phone. At MyBeachGetaways, we offer a range of benefits that make booking with us the best choice for your downtown Pensacola vacation:
Cost-effective Rentals: By managing the condos and beach houses ourselves, we are able to offer affordable rental rates. The very same properties you find on other websites come with additional fees there, which you can bypass when booking directly through our website.
No Middleman Fees: Many vacation rental websites add "middleman" fees on top of the regular rental rates, benefiting neither the vacationer nor the property owner. At MyBeachGetaways, we eliminate these unnecessary charges, ensuring you get the best deal possible.
Confidence in Booking: With our extensive experience in managing a wide range of condos and vacation rentals, you can book with confidence. From cleaning services to rental inquiries, our knowledgeable team is well-equipped to provide top-notch customer service and help with any questions you may have. When you choose MyBeachGetaways, you know exactly who you're working with, guaranteeing a fantastic experience.
Assured Amenities: Worried about what amenities will be available at your chosen rental? Don't be! At MyBeachGetaways, we require our property owners to offer specific amenities, saving you from any uncertainty. Simply make your reservation, arrive at your destination, and enjoy your stay without any worries.
Next time you plan your beach getaway, remember that booking direct with MyBeachGetaways will not only save you money but also provide a hassle-free experience with the amenities you desire. Whether you prefer to book online or speak with our friendly staff over the phone, we are here to make your vacation memorable and stress-free. Choose MyBeachGetaways for your next beach escape!