Search Vacation Rentals in Gulf Breeze
Book Your Beach Vacation Stay Today
Book your stay today at one of our amazing Gulf Breeze vacation rentals. Our resorts and condo vacation rentals feature private balconies, easy access to the beach, indoor/outdoor swimming pools, full kitchens and more! Enjoy beautiful beaches and many activities – Gulf Breeze is waiting for you!
So Much To Do in Gulf Breeze
Gulf Breeze is a beautiful coastal town located in Florida, known for its stunning beaches and outdoor recreational activities. Gulf Breeze sits between Pensacola Downtown and Pensacola Beach. The Pensacola Bay Bridge connects Gulf Breeze to Pensacola Downtown and turns eastward in Gulf Breeze for travelers to get to other beaches like Destin along Highway 98.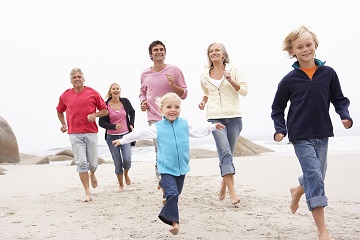 Just A Few Things to Get You Started
Visit Gulf Islands National Seashore: Explore the pristine white sand beaches and crystal-clear waters of the Gulf Islands National Seashore. You can swim, sunbathe, picnic, or go for a leisurely walk along the shore. Or visit Fort Pickens and learn about the history of protecting Pensacola Bay.
Visit Gulf Breeze Zoo: Located nearby, the Gulf Breeze Zoo is home to a wide variety of animals from around the world. You can enjoy up-close encounters, feedings, and even take a train ride through the zoo.
Attend Events and Festivals: Gulf Breeze hosts several events and festivals throughout the year. Enjoy the Gulf Breeze Arts Festival and who would miss the Gulf Breeze Rotary Gumbo Festival?
Save Money with MyBeachGetaways – Avoid Excess Fees
Savvy vacationers know that it is often better to book direct and save, whether online or by phone. Here's why:
You save money – When you book directly through a vacation management company you can save money. Our affordable rental rates are low because we manage the condos and beach houses that we rent out. Our Gulf Breeze vacation rentals are the same ones available on these websites, but you will notice additional fees that you would not have to pay if you booked through our website.
You avoid the middleman – These websites make their money by tacking on additional "middleman" fees to the rates an owner would normally charge. These fees usually cost both the vacationer and the owner of the property.
You book confidently – We manage a large number of condos and vacation rentals. We have experience that guides our decisions for cleaning services, rental issues and questions, customer service, knowledge of the area and so much more. When you book through Beach Getaways, online or by phone, you know who you are working with. And you know you'll have a great experience.
You get the amenities you want – We require our owners to offer certain amenities, so that you do not have to wonder what will be supplied. Just book your reservation, and come enjoy your stay!