Search Vacation Rentals in Navarre Beach
Book Your Beach Vacation Stay Today
Navarre Beach is waiting for you! Book your stay today at one of our amazing Navarre Beach vacation rentals. Our resorts and condo vacation rentals feature private balconies, easy access to the beach, indoor/outdoor swimming pools, full kitchens and more! Enjoy beautiful beaches and many other activities!
So Much To Do in Navarre Beach
Navarre Beach is a beautiful barrier island located on the Gulf of Mexico in the Florida Panhandle. It is known for its pristine white sandy beaches, clear turquoise waters, and tranquil atmosphere.
Navarre Beach is situated on Santa Rosa Island, which is between Pensacola Beach to the west and Destin to the east. It is part of Santa Rosa County, Florida. Navarre is about 1.5 hours away from either Orange Beach, AL or Rosemary Beach, FL on 30A.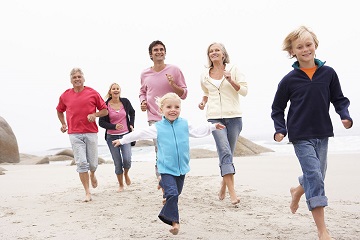 Navarre Beach is truly a hidden gem along the Florida coast, providing a peaceful and natural retreat for those seeking sun, sand, and sea.
Unique Places to Visit
Navarre Beach Pier: The Navarre Beach Fishing Pier is a popular attraction for locals and visitors alike. Stretching 1,545 feet into the Gulf, it offers anglers the opportunity to fish for various species such as pompano, redfish, and king mackerel. The pier also provides breathtaking panoramic views of the coastline.
Gulf Islands National Seashore: Navarre Beach is adjacent to the Gulf Islands National Seashore, which spans across Florida and Mississippi. This protected area features stunning beaches, coastal dunes, and maritime forests. Visitors can enjoy activities like hiking, birdwatching, picnicking, and camping.
Navarre Beach Sea Turtle Conservation Center: This non-profit organization is dedicated to the conservation of sea turtles. Visitors can learn about sea turtle species, their conservation efforts, and get up-close with these fascinating creatures through exhibits and educational programs.
Local Restaurants: Dewey Destin's Seafood in Navarre is located right next to the Navarre Beach Bridge. It's an order-at-the-counter, casual family dining atmosphere. Andy-D's is a local favorite right near the pier.
Book Direct & Save Money
Enjoy a Hassle-Free Beach Getaway
For smart vacationers, the key to saving money and avoiding unnecessary fees is to book directly with the vacation management company, either online or by phone. At MyBeachGetaways, we offer a range of benefits that make booking with us the best choice for your Navarre Beach vacation:
Cost-effective Rentals: By managing the condos and beach houses ourselves, we are able to offer affordable rental rates. The very same properties you find on other websites come with additional fees there, which you can bypass when booking directly through our website.
No Middleman Fees: Many vacation rental websites add "middleman" fees on top of the regular rental rates, benefiting neither the vacationer nor the property owner. At MyBeachGetaways, we eliminate these unnecessary charges, ensuring you get the best deal possible.
Confidence in Booking: With our extensive experience in managing a wide range of condos and vacation rentals, you can book with confidence. From cleaning services to rental inquiries, our knowledgeable team is well-equipped to provide top-notch customer service and help with any questions you may have. When you choose MyBeachGetaways, you know exactly who you're working with, guaranteeing a fantastic experience.
Assured Amenities: Worried about what amenities will be available at your chosen rental? Don't be! At MyBeachGetaways, we require our property owners to offer specific amenities, saving you from any uncertainty. Simply make your reservation, arrive at your destination, and enjoy your stay without any worries.
Next time you plan your beach getaway, remember that booking direct with MyBeachGetaways will not only save you money but also provide a hassle-free experience with the amenities you desire. Whether you prefer to book online or speak with our friendly staff over the phone, we are here to make your vacation memorable and stress-free. Choose MyBeachGetaways for your next beach escape!