If you plan to spend your beach vacation in full relaxation mode, beach chair rentals, and umbrellas, are a must. You can avoid the hassle of lugging your own beach equipment from your rental property to the beach… then, hauling it over the sand… only to pack it up at the end of the day and bring it back. Instead, you can reserve rental equipment that will be set up and taken down for you! Here's what you need to know about beach equipment rental: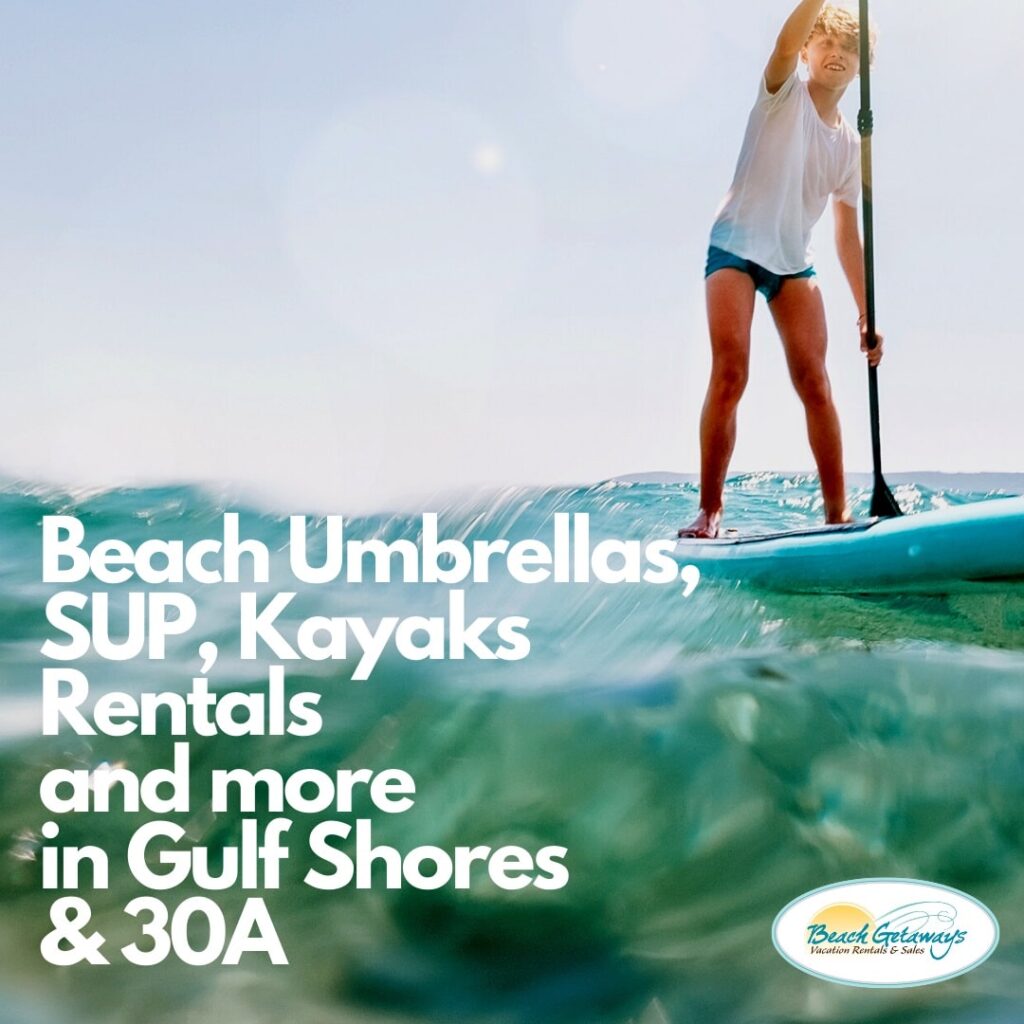 Beach Chair Rentals Orange Beach, Gulf Shores
In Orange Beach and Gulf Shores, chair/umbrella rental companies are usually contracted with the beach-front condos. So, if you are staying at one of the Phoenix condos, you can bet that you will be renting from Ike's Beach Service. Some of the other condos in the area that we manage use Suncoast Beach Service, including Crystal Tower and Casa Del Sol, and any of the Gulf State Park beaches. Check their websites for prices and reserve chairs and umbrellas for one day or for an entire week.
Beach Chair Rentals 30A in Florida
The beaches on the 30A are mostly public access or shared access. There are very few beach-front condos. So, more than likely you will have a choice of what rental company you would like to use for beach equipment. These companies are really knowledgeable about the area and can help you find out if they service your closest beach access point. Some of the more popular beach chair rental companies include Coastal 30A Chairs, Dillon's Beach Services, and Emerald Coast Beach Service.
Other Beach Equipment
Most of these rental companies also offer additional rental options. These include kayaks, stand-up paddle boards, and other watercraft. On the 30A, the companies also offer beach bonfire rental. If you are interested in a bonfire, the rental company will get the necessary permit and set-up and clean-up the fire and the chairs. Some offer additional amenities like s'mores or coolers of drinks.
If you want to bike to the beach or try a concierge experience, check out our next blog! And, if you are looking for an easy, breezy rental experience, check out our website for available properties for your next beach getaway!