You and your girlfriends have been talking about it for years. Your daughters have always dreamed about it. A Girls Getaway. We think now is the perfect time for a ladies-only vacation. And the Alabama Gulf Coast is the perfect place.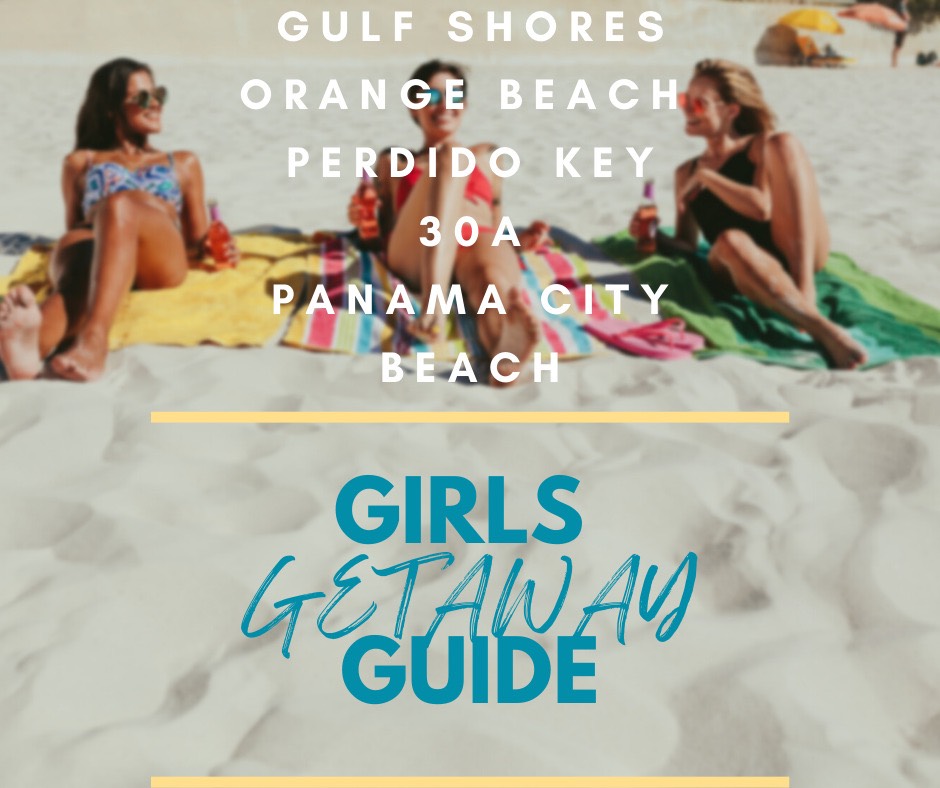 Relax.
Let's face it. You need some time to de-stress from the many different hats you are wearing. Career woman, mom, laundry-doer, caretaker, grandmother, friend, dog-walker, to name a few. It is time to truly relax. Try out a yoga class on the beach, such as Glow Yoga in Gulf Shores, they offer a class at the Gulf State Park Lodge. And, Orange Beach Yoga offers a variety of beach-front options, including yoga at the Flora-Bama Ole River Grill. Or, if you would prefer a more sedentary approach, why not have a spa day? Try out Serenity at the Beach Salon and Spa or Massage at Wolf Bay.
Recharge.
Now is your chance. Plug in your phone and leave it. Rush out to our warm sand and easy Gulf waves. Grab your float and your favorite beverage and bask in the sun with your best friends. Ignore the text messages and Facebook comments for a week, while you engage in deep and meaningful conversations with your lifelong friends. Enjoy a quiet stroll in the early morning to search for seashells, or enjoy a shaded afternoon walk or bike ride on the Backcountry Trail.
Partake.
Enjoy a night out at one of our favorite restaurants, like Playa or Cobalt. Enjoy a glass of wine with the girls at Red or White. Indulge in, and maybe share, an epic milkshake at The Yard. And, enjoy the great shopping at The Wharf, Tanger Outlet Mall in Foley, and all of the great shops along Perdido Beach Boulevard.
MyBeachGetaways.com Makes it Easy
It sounds like a dream doesn't it? If you are ready to go on a trip with the girls, you can check out condos and book your girls getaway directly through our Beach Getaways website!