There is still time to make this year a fun and memorable one! Kick-off the second half of 2020 with an Alabama beach vacation.
Who could have predicted that 2020 would have turned out like this? For some, it has been incredibly difficult with job loss or severe illness from COVID-19. For others, there have been the inconveniences of supply shortages, schedule changes and restaurant closings. And, of course, most of us are still pretty much stuck at home.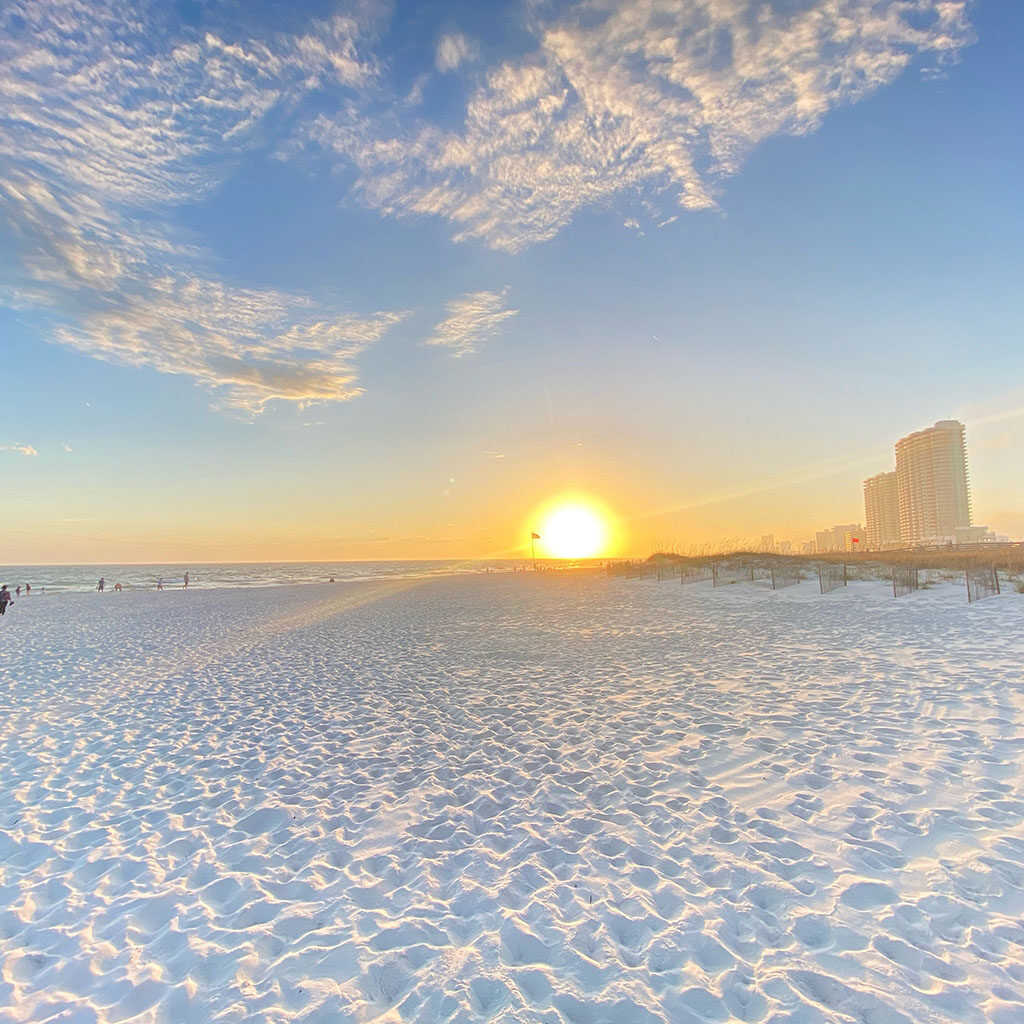 Reset and Relax at the Beach
We think the Alabama Beaches are the perfect way to reset 2020: Feeling the breeze off the Gulf of Mexico and the white sand between your toes. What a great way to help things seem normal again!
Alabama is open for business – with lots of cautious adjustments for our "new normal." And Alabama beaches are an easy place to social distance.
The beaches have smaller crowds than some places, so there is plenty of space to spread out. Restaurants in Gulf Shores and Orange Beach are open too. Although they are required to serve at a smaller capacity and all servers must wear masks.
Extra Steps to Keep You Safe
And, Beach Getaways takes your safety extremely seriously. In addition to our already high sanitation standards, we have made a few extra steps to keep you safe.
First, our cleaning staff is using CDC-recommended anti-microbial cleaning products. The staff wipes down all surfaces in the property and treats soft surfaces with aerosol.
We clean all linens at a commercial laundry with high heat settings to kill viruses and bacteria.
In addition, we are consistently requiring health checks of our staff.
For more information about what we are doing to keep you safe, click this link.
Save with Beach Getaways!
We want you to have a relaxing, safe and memorable 2020 reset! So, we are offering a special 10% discount on summer 2020 stays at several of our properties. You must book by August 31, 2020 and stay a minimum of three nights this summer. Use coupon code: June2020 Here is a link to the available properties!