If you have had a stressful start to 2023, your dream vacation might be maintaining your backside in the sand for as long as possible! It's an excellent goal.
Maximize Your Beach Time!
We think a great way to maximize that beach and relaxation time is to let someone else do the planning, shopping, driving, selecting, and unpacking your groceries. Here's our guide to local concierge and delivery services.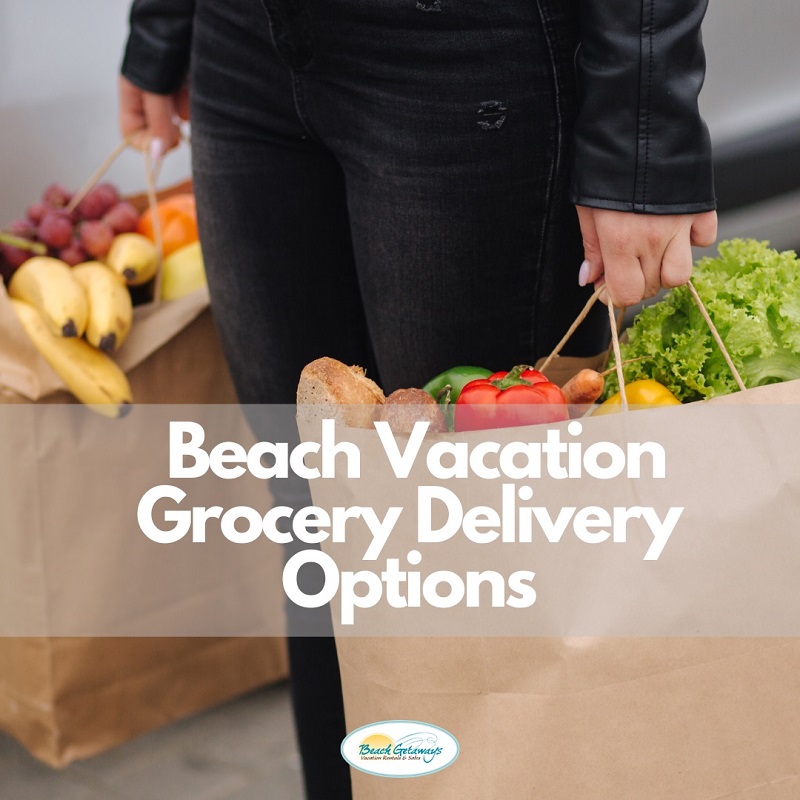 Groceries Delivered – Orange Beach and Gulf Shores
If you're staying in Orange Beach, Gulf Shores or Perdido Key, there are some great options for grocery delivery and more. Beach Moms Concierge Services offers grocery delivery, beach equipment set-up, and special events and other special add-ons. In addition to doing the shopping for you, they can arrange a private chef, set out surprises for the kids or arrange a beautiful beach picnic. Orange Beach Concierge is run by a professional chef, so they offer private meals and other daily tasks, in addition to grocery shopping. This company also has its own specialty food market, so you can order some of the chef's menu items to go!
30A Locations
On the 30A, both Pristine Grocery Delivery and 30A Destin Delivery will head to Publix and stock your vacation rental before you arrive. They both have excellent reviews, so you can contact them to find out which company will best serve your needs. Pristine allows last minute orders and 30A Destin Delivery recommends a 3-day lead time. Destin Grocery Girls has great reviews too and recommends you order 5 days in advance. The Beach Butlers offer the same service, but also will supply grass-fed beef and some meal prep. They also have some beach gear and baby gear rental options. This company recommends a 5-day lead time, but is willing to work with you.
Local Delivery Too
And of course, most of the local grocery stores also offer front door delivery! You will just have to put them up yourself.
For more ways to make the most of your beach vacation, check out our area guides!