Enjoy a luxurious family vacation in a small town with a big beach! Phoenix Gulf Shores 1702 is perfect for families. It is close to everything and sleeps 10! Enjoy the amenities of the Phoenix brand and the convenience of a Gulf Shores location.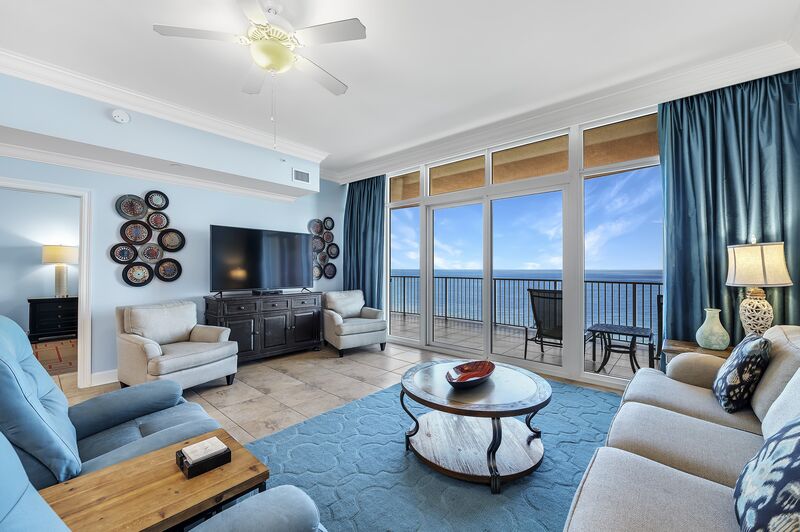 Wow – The Space is Amazing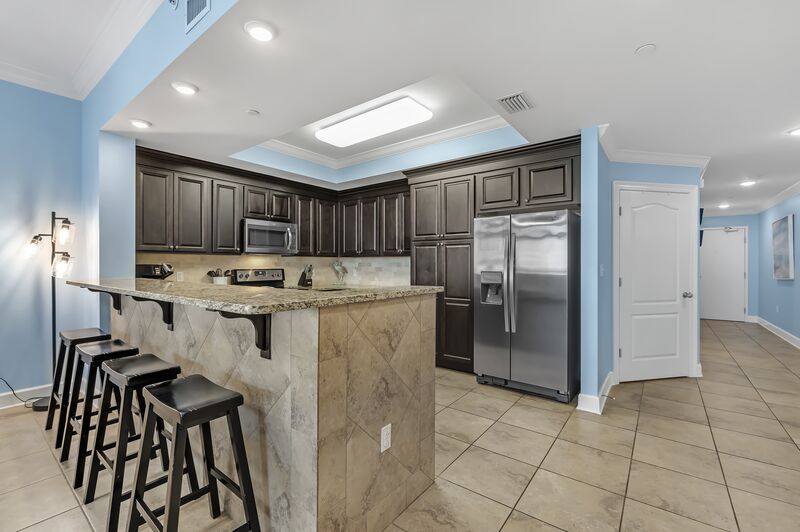 This three bedroom, three-bathroom condo has floor to ceiling windows to soak in the view. The kitchen has all the necessities to prepare meals and your morning coffee. Enjoy cooking in a kitchen with granite countertops and stainless steel appliances. Sit down to eat with a six-top dining table and additional seating at the breakfast bar.
The master bedroom has a king-size bed with a brand-new mattress. There is an en-suite bathroom with a walk-in shower and jetted tub. Both guest rooms have two queen-size beds each and private bathrooms.
Phoenix Gulf Shores features a beach-side zero-entry pool with a waterslide, an indoor pool and hot tubs. There are tennis courts, a fitness center and a multi-level parking garage. Wi-Fi is free. And there is a washer and dryer in the unit.
"Our trip and stay was perfect."
Our recent visitor James says,
"Our trip and stay was perfect. Very clean and had everything we needed. Having three rooms with their own bathrooms spoiled us. Had an issue with the dryer which would have required a three-day part, so owners brought a whole new dryer that day instead of making us wait. Say a lot about the ownership. Great views and great location. If you are like me, you never know when reading reviews if they are legit or not. Trust me, you can't go wrong with this place."
Book Your Stay Today
Stay right in Gulf Shores! There are so many things walking distance from the condo – restaurants, a beautiful beach, public parks, shops and activities. It is a great little town!
Ready to book Phoenix Gulf Shores 1702? Check out the details on our website to avoid fees from AirBNB and VRBO.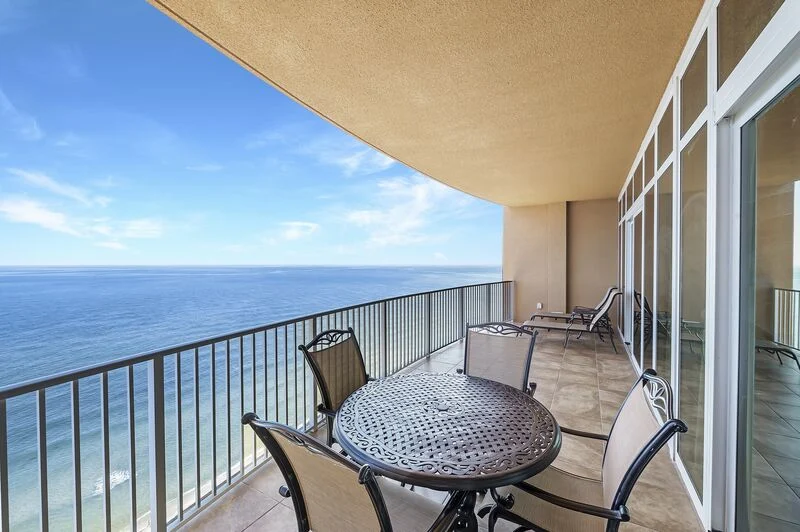 Phoenix Gulf Shores 1702