If you visit the beach this fall, it is a great time to shop & play like a local! There are so many fun things to do on the Gulf Coast this time of year. Mark your calendars for local events in the fall of 2022.
Don't Miss These Events This Fall
The Annual Shrimp Festival
The signature event of the year in Gulf Shores, Alabama is the Annual National Shrimp Festival. It is a free, open-air festival that usually welcomes between 100,000 and 250,000 people each year. And they serve more than 10,000 pounds of shrimp every day! You can find delicious, plump Gulf shrimp fried, boiled, steamed, blackened, on a bun, in a taco… pretty much any way you can imagine. Check out our Festival guide here for tips on parking, food, music, arts and activities.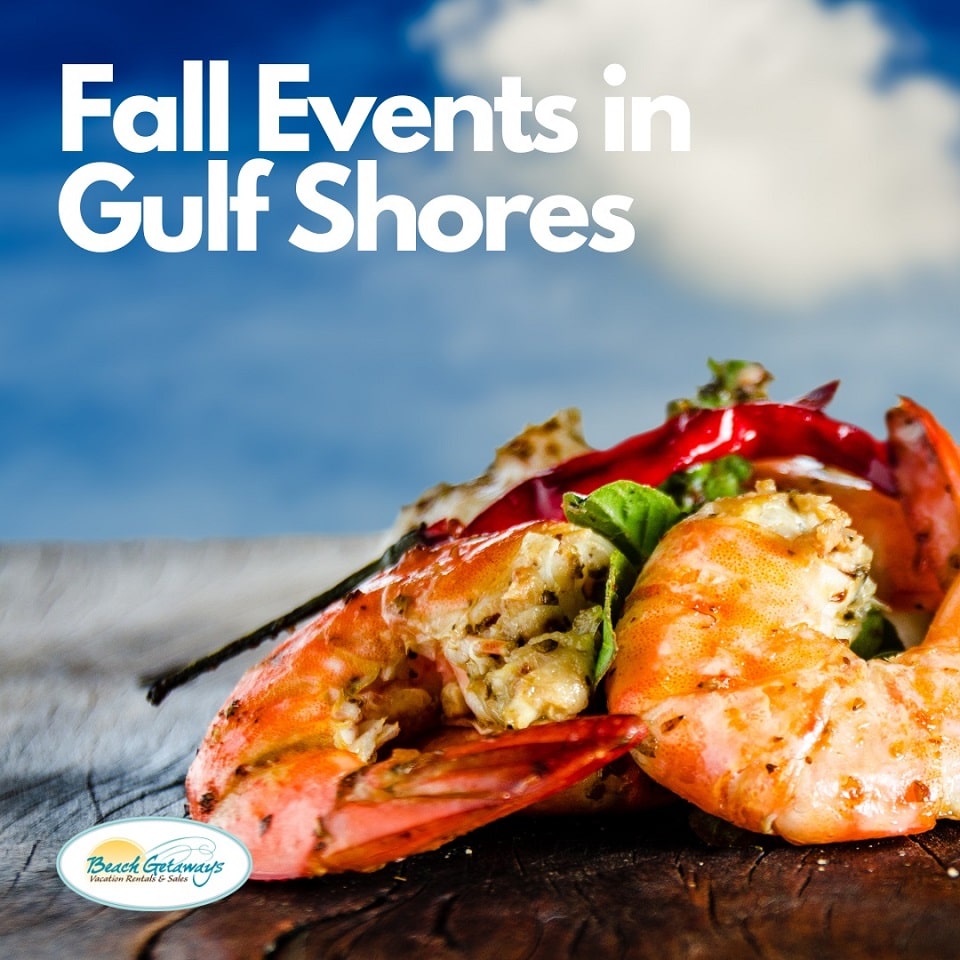 We also love these events coming this fall in Orange Beach and Gulf Shores:
The NAS Blue Angels Homecoming Show
This is one of the best events on the Gulf Coast. An incredible, death-defying air show with all types of aircraft. And they top it off with the Blue Angels. It is held on the Naval Air Base in Pensacola, FL. In addition to the air show, there are display aircraft that you can climb into and a kid zone. The event is free. Here is the website link for more info about the event. 
The Orange Beach Freedom Festival
It's just the second year for this festival, which began when Shrimp Fest was cancelled in 2021. This year, the festivals are to be held on separate weekends. Freedom fest is at The Wharf in Orange Beach. There is a large car show, a kid zone and live entertainment. Check out info here!
ZZ Top Concert at the Wharf
The Wharf Amphitheater has really be getting some great artists on tour this year, and we cannot wait to hear the legendary ZZ Top perform in the intimate outdoor setting! Click here for more about the show. 
Annual Lighted Boat Parade
The first weekend in December is the Annual Lighted Boat Parade on the canal. You can visit Lulu's to watch the boats launch, or watch the parade anywhere along Canal Road. 
Every year, Gulf Shores & Orange Beach add more fall events to the calendar. You can find more event ideas here.
Ready to book? Save time and money by reserving your beach vacation directly on our website!