If you are a boat lover, or you are looking for a peaceful place to relax, Needle Rush Point in Perdido Key, FL is an ideal place to launch your vacation!
Needle Rush Point G23 is a two bedroom, two bathroom condo on the second floor of this lowrise condominium. This retreat-like spot is a peaceful escape with unique amenities. The waterfront property connects to the Intracoastal Waterway and it has footpath access to the Gulf and boating access on Old River.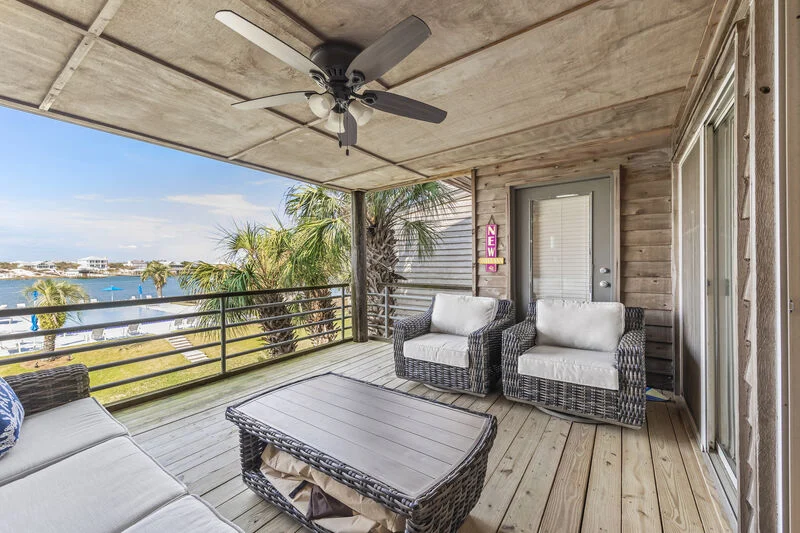 Enjoy the Views and More
Visitors can enjoy the view of the river from the balcony of the condo or from the observation deck on the property. Just across the street, you can enjoy access to the condominium's private beach using a short boardwalk. You can also swim in the two waterfront pools, one on the beachside and one on the riverside. And, for those who prefer to spend their vacation on the water, there are plenty of boat slips for guests who register in advance. A short boat-ride leads directly into the Gulf of Mexico.
You'll Love the Kitchen …
The kitchen in the condo is fully equipped for vacationers. There is a dining table for six and a full kitchen with appliances and cooking necessities. The living area offers lots of places to relax. The master bedroom has a king size bed, a private balcony entrance, and an en-suite bathroom. The guest room has a queen bed and a full-over-full bunk bed.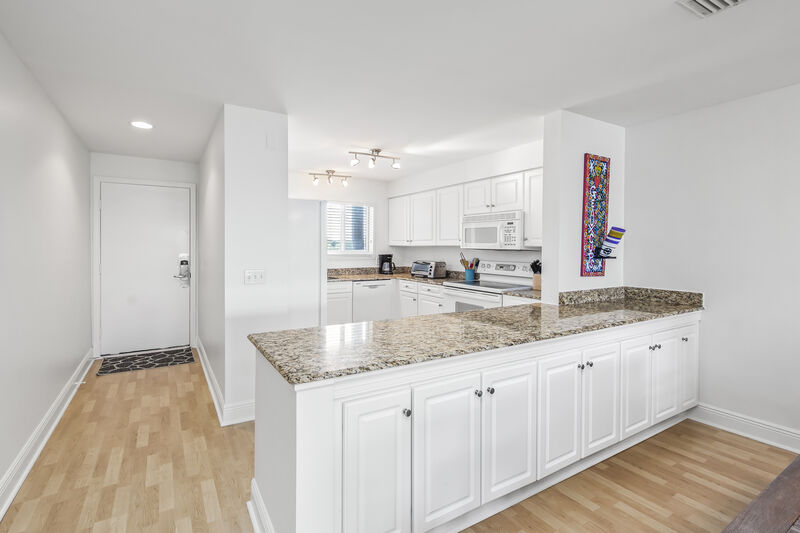 … And All the Amenities
Additional amenities include parking, wifi, on-site trailer storage, grills, tennis courts and in-condo washer and dryer.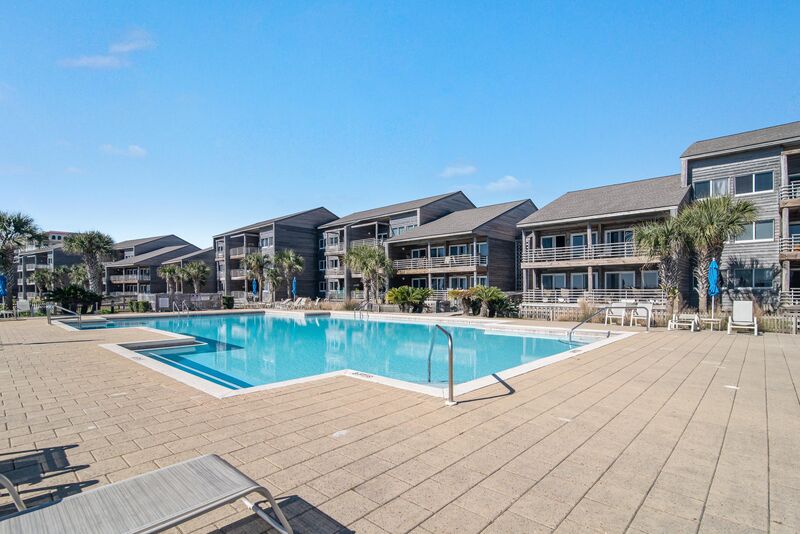 Vacation in Perdido Key FL
Perdido Key, FL is just over the state line from Orange Beach, AL but it offers a more secluded and peaceful atmosphere. Visitors are also just a short walk from the historic and famous Flora-Bama.
For more information on Needle Rush Point G23 and other properties at Needle Rush Point, and to book directly through My Beach Getaways, click on this link.