Calling all anglers! Fishing is a year-round sport here on the Gulf Coast. While your catches may change, there are always ways to have a great experience out on the water. Here are some tips if you hope to try out the reel and rod on the Gulf this year.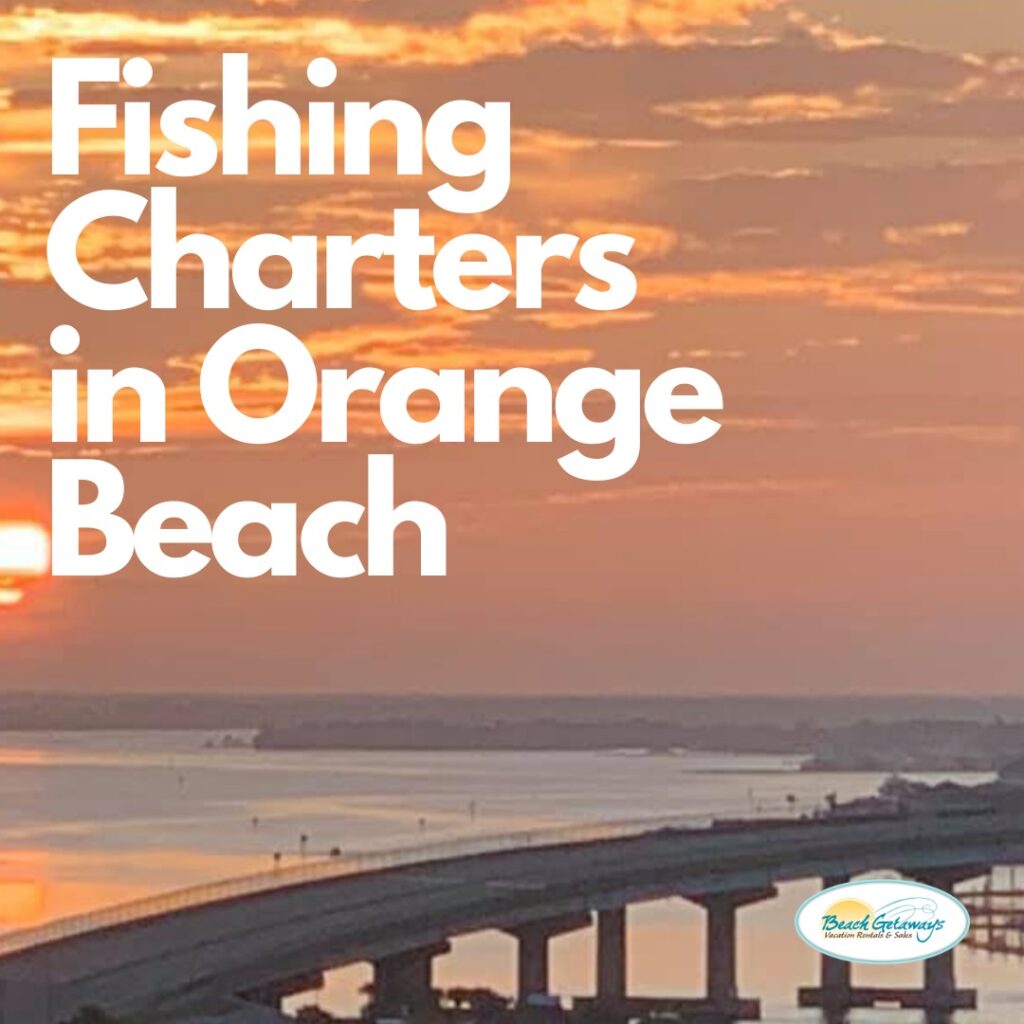 Gulf Coast Fishing Charter Tips
Hire a local
There are some really great fishing charter companies in Orange Beach and on the 30A. Charter operators will always know what guidelines you need to follow to fish legally in Alabama and Florida. Here is a link to our Area Guide, which includes our recommended charter companies.
Plan ahead
The seasonal favorite for most fishermen is Red Snapper. This year, 2022, Alabama Red Snapper season begins on May 27. Red Snapper for recreational fishers will be open for four day weekends, Friday – Monday each week. The weekends will be open until the annual quota is expected to be met. Last year, the season was open for eight weekends. If you are interested in Red Snapper, be sure to book your charter early, it is the most popular time of year for charters. If you're vacationing on the 30A this summer, Florida's Red Snapper Season will be June 17 – July 31.
Be Flexible
Although everyone seems to love Red Snapper, there are lots of other great catches to be had in the Gulf! Near shore, you will find Redfish, Speckled Trout, Lane, Mangrove and Vermillion Snapper, Cobia, Triggerfish, Amberjack, and Kingfish. For Deep Sea charters, which are usually overnight trips, you will find Yellowfin Tuna, Mahi Mahi, Wahoo, Sailfish and Blue and White Marlin.
Go for the Gold!
Experienced fisherman and low key competitors can try their hands at some of the big fishing competitions held on the Gulf Coast each year. Each competition has its own unique feel, here are a few. In Orange Beach, The Orange Beach Billfish Classic, Gulf Coast Masters, Blue Marlin Grand Championship, The Orange Beach Open and The Flora-Bama Fishing Rodeo. On the 30A, The Emerald Coast Redfish Circuit, The Emerald Coast Open, The Inshore Classic, and the The Emerald Coast Blue Marlin Classic
Book Your Stay at MyBeachGetaways.com
It's always a great time of year to fish on the Gulf, but this time of year is the VERY best. Book your stay with us today and get out on the water!