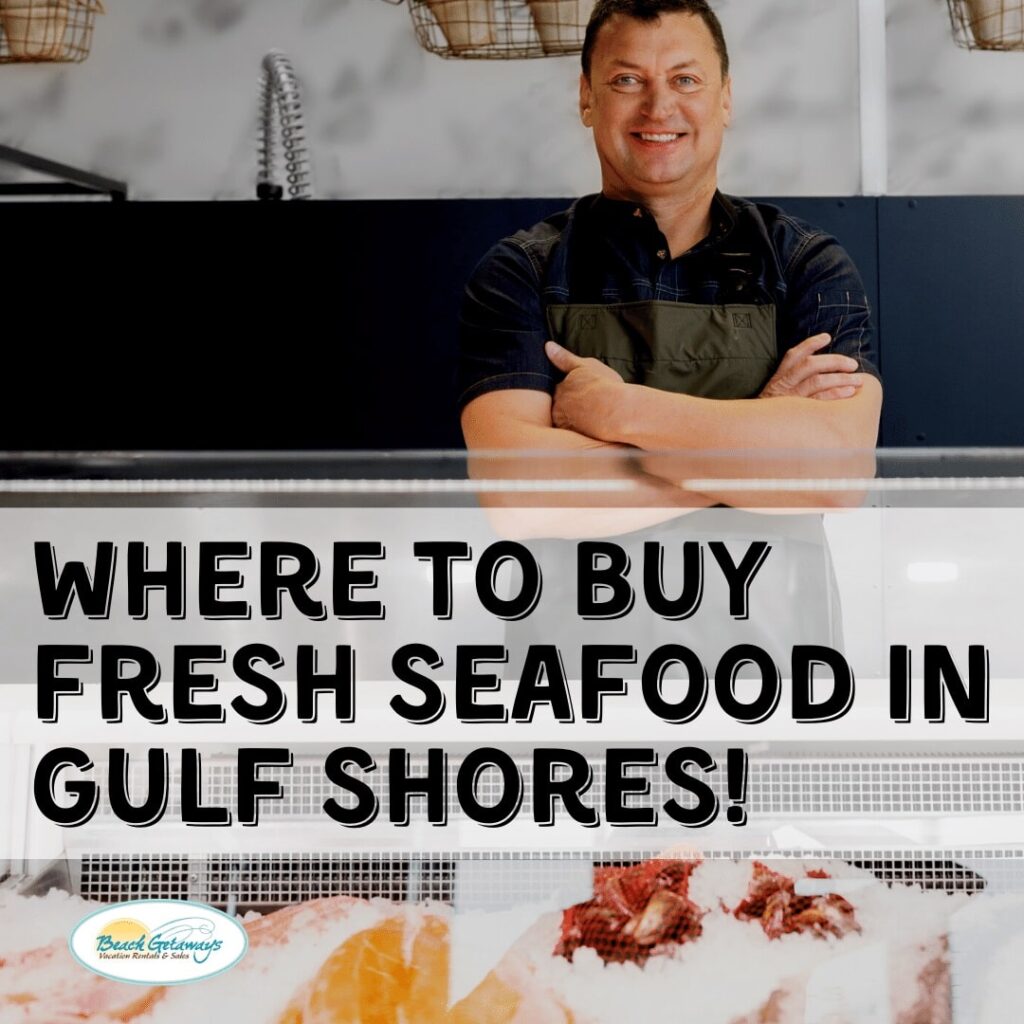 If you are visiting the Alabama Gulf Coast or the 30A, we know that you want to get your mouth on some delicious and fresh-caught seafood! And many of you at-home chefs love to whip up some amazing culinary feats using your kitchen prowess and the freshest seafood you can find. So, where do you go to purchase the freshest seafood to cook yourself? 
In Gulf Shores or Orange Beach (GS/OB)
If you are staying in Orange Beach or Gulf Shores, there are lots of fresh seafood spots right near your vacation property. We like to recommend Blalock Seafood or Latrigue's Market. Or, shop at Louisiana-owned Rouse's Supermarket, they have a great selection of fresh, local seafood and some great sides to go with it.
Take a trip to Bon Secour
This is the closest seafood harbor to Gulf Shores and Orange Beach. It is worth the 30 minute drive to see the boats and get seafood fresh off the boat. There are several seafood markets in Bon Secour, Bon Secour Fisheries, Aquila Seafood, Billy's Seafood and Safe Harbour Seafood. Inventory will vary depending on the season, so it is always best to call ahead. 
On the 30A
There are several great spots to buy fresh seafood near the beaches of 30A, including Goatfeathers, Buddy's Seafood Market and Shrimpers Seafood. Or if you are closer to Destin, try out Sea Market.
What to Get and When
The Gulf is known for lots of sea delicacies. We recommend Royal Reds, Red Snapper, Blue Crab, oysters and Gulf Shrimp to our visitors. When you shop at a good local retailer – they should help you discover what is locally caught and in-season. But, if you want a quick guide to our local seafood and what is in season each month, this is a great little guide from Eat Alabama Seafood. 
Book Your Stay Today
Ready to get down to the Gulf? Check out availability, book direct and save through our website! And discover the best seafood in Gulf Shores, Orange Beach and 30A!